Daily Word Problems - Level K (Kindergarten)
We have a set of Daily Math Word Problem worksheets for Kindergartners. Skills include counting, comparing (more/less), and basic addition/subtraction. Use these worksheets to supplement your math lessons, for morning work, or as part of your classroom meeting routine.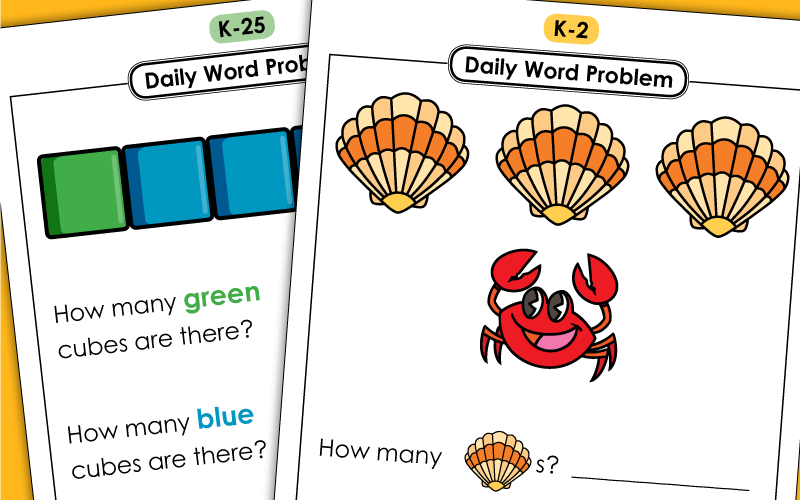 Kindergarten Resources
We have a huge selection of Kindergarten teaching resources. Topics include basic shapes, early literacy, phonics, counting, hundreds charts, patterns, scissor skills, and much more!
More Daily Word Problems
(Grades 1 through 4)
STW also has Daily Word Problems for students in 1st, 2nd, 3rd, and 4th grades. Take a look!