Building Sentences (Basic)
On each worksheet, students cut out word cards and rearrange them to make a sentence. This activities include many basic sight words and were designed for early readers in Kindergarten and 1st grades.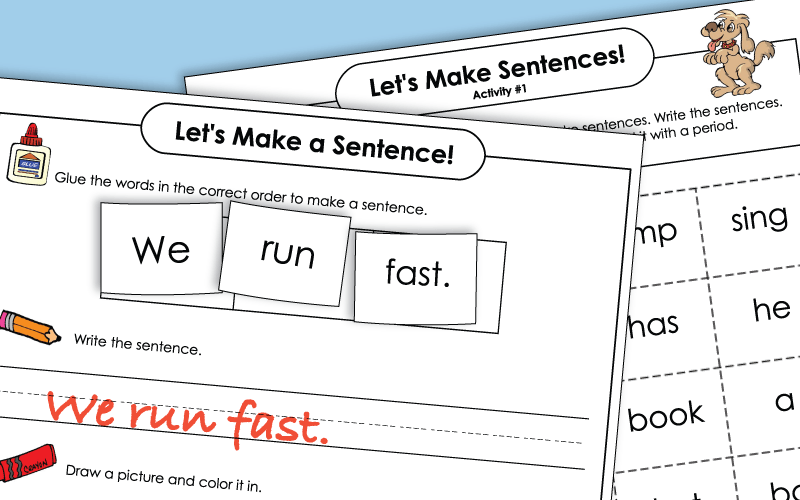 Sentences and Fragments
On these worksheets, students determine the difference between complete sentences and fragments.
Dolch Sight Words
Review basic Dolch Sight Words with these sets of flashcards, bingo games, and word wheels.
Fry Instant Sight Words
These printables help teach Fry Instant Sight Words. Includes bingo games, checklists, and word wheels.
Phonics Worksheets
Super Teacher Worksheets has hundreds of worksheets for teaching phonics, sight words, and phonemic awareness.