The first Monday in September is Labor Day, a special time for celebrating people who work to make our country a better place. Use these printable worksheets to celebrate Labor Day (USA) and Labour Day (Canada).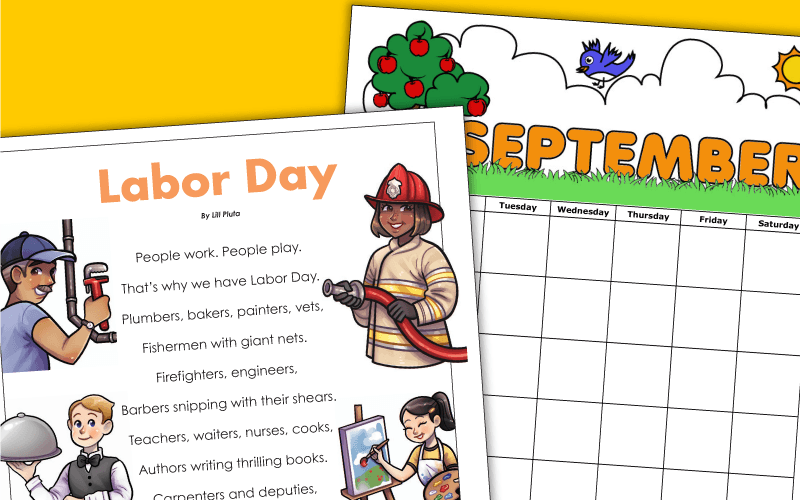 People work. People play. That's why we have Labor Day. This poem celebrates all types of workers in our community.
1st through 4th Grades
This worksheet features numerous images related to Labor Day. Students will count each item and create a bar graph using the data. Then they'll answer 5 questions using the information they found.
2nd through 4th Grades
Kids can color the September calendar and add important dates.
Back-to-School Worksheets
Printable games and activities for the first few days of the school year.
Holiday Worksheets
Browse our entire collection of holiday worksheets.