Looking for a printable lesson plan book? Need something to help your students keep track of their assignments? Check out the lesson planner pages, student agenda book pages, and other printable teaching tools.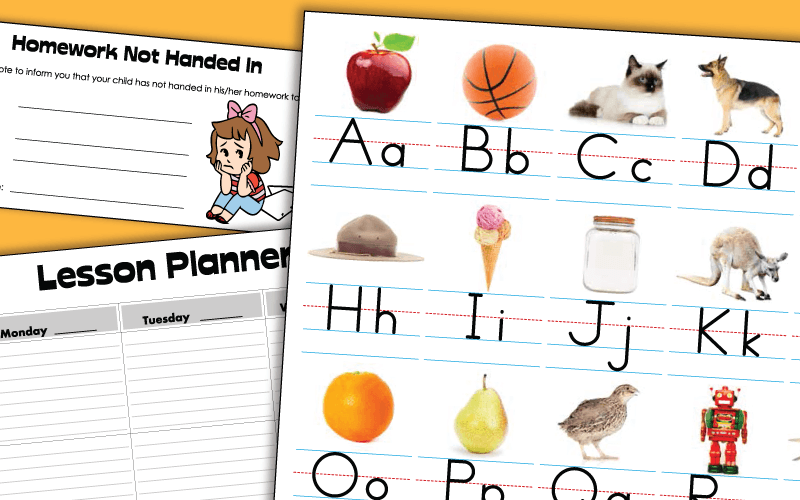 Classroom Newsletter (Generator)
Create your own custom classroom newsletters. Choose a layout, and your favorite theme. Then enter your own content.
Calendar (Generator)
Make your own custom calendar. Choose a month and year, then enter holidays, birthdays, and other important days.
Printable Subject Covers
Printable subject covers for binders, folders, and notebooks. Subjects include: reading, math, science, social studies, and more!
Monthly Calendars for Kids
Calendars that your students can fill in and color.
Printable Awards
Lots of award certificates you can use to recognize behavior, achievement, good character traits.
Printable Sticker Charts for Kids
Use these fun sticker charts to track reading progress, homework assignments, or student goals.
Reminder Wristbands
This page has printable reminder bracelets for students. Help them remember to bring back overdue library books, complete late assignments, or bring lunch money to school.