Use these printable worksheets to teach students about percentages. Convert from fractions and decimals to percents, solve word problems, and more.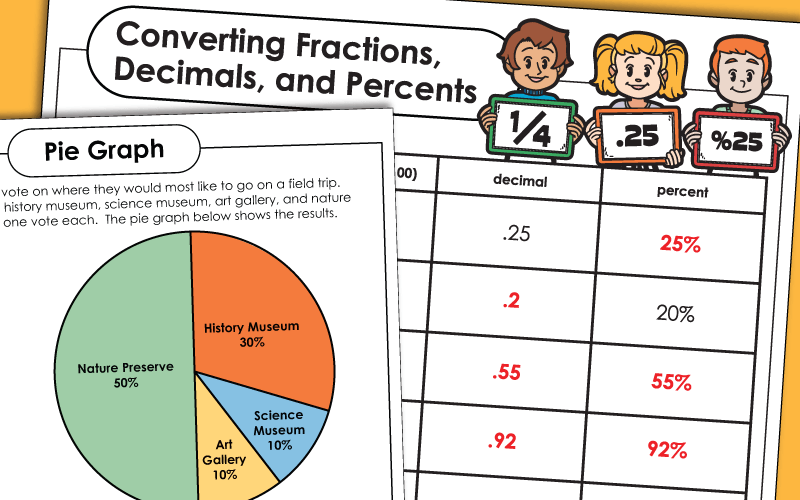 This worksheet has a pie graph titled, Favorite Seasons. Use the graph to answer the questions. Requires basic knowledge of percentages.
(Approx. grade levels 3-5)
3rd through 5th Grades
This circle graph shows the percentages of field trip choices. Students must interpret the graph and answer the questions. Intermediate level.
4th through 7th Grades
This circle chart shows how Contessa spends her money. What percentage of her money was spent on clothes and movies?
3rd through 6th Grades
Fraction Worksheets
Try these worksheets on equivalent fractions, ordering fractions, and comparing fractions.
Decimal Worksheets
Learn about decimals to the nearest tenth and hundredth with these printables.