Use these hundreds charts, one hundred twenty charts, and ninety-nine charts to teach adding, subtracting, counting, and place value.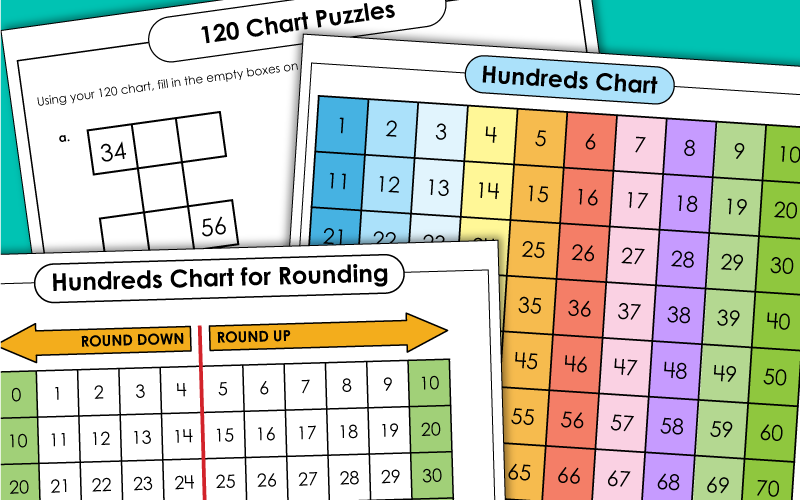 Place Value Worksheets
Teach kids to place commas correctly, read and write big numbers, expanded form, and more.
Addition Worksheets
Plenty of worksheets to teach all levels of addition.
Teaching Tools
Printable plan books, homework agenda pages, gradebooks, record book pages, and more.