This page contains a collection of printable materials for teaching students about states of matter (solid, liquid, gas).  Includes a cut-and sort activity, higher-level thinking questions, and more.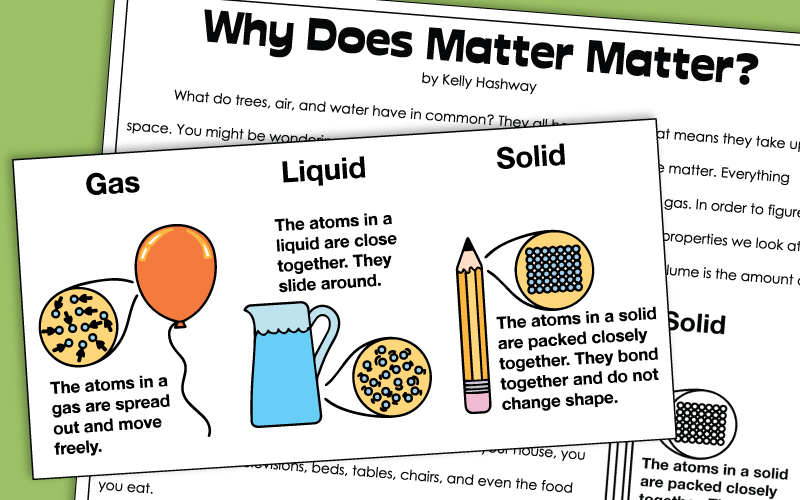 Get students thinking about matter.  If sand can be poured, why isn't it a liquid?  Can we feel water vapor in the air?  How can you observe gases without seeing them?
3rd through 6th Grades
Another basic article about the three states of matter, with a set of comprehension questions.
3rd through 5th Grades
Illustration of the molecules in a solid, liquid, and gas.
3rd through 6th Grades
A creative song to teach students about solids, liquids, and gases (tune: "The Wheels on the Bus")
Learn about the properties of a liquid, a gas, and a solid with this catchy song! (tune: "Bingo")
Space Printables
Worksheets for teaching kids about our solar system, planets, the moon and outer space.