Life Cycle of a Butterfly
Use these worksheets to help students learn about the butterfly's life cycle stages: egg (first stage), caterpillar (larva stage), chrysalis (pupa stage), and butterfly (adult stage).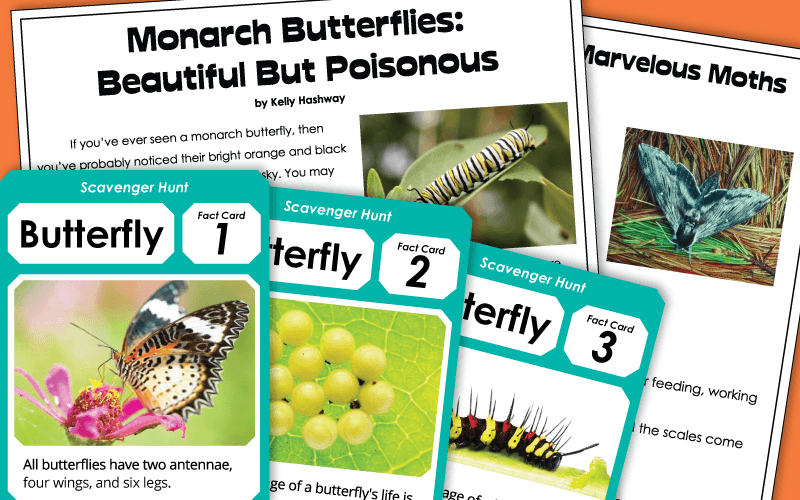 Create and read the butterfly life cycle mini book.
2nd through 4th Grades
Four short-answer thinking questions about butterflies
2nd through 5th Grades
Learn about the life cycle and anatomy of a monarch butterfly.
3rd Grade
This article compares and contrasts the subtle differences between moths and butterflies.
4th Grade
Animal Articles
Build reading comprehension skills with these articles about different animal species.
Frog Life Cycle
Try these worksheets, mini-book, and wheel for learning about the frog's life cycle.
Mealworm Life Cycle
Students will love these mealworm life cycle activities and experiments.
Insect Worksheets
Learn about insects' anatomy and life cycle with these printable worksheets and activities. Includes bees, butterflies, crickets, ants, grasshoppers, and ladybugs.