Landforms & Bodies of Water
These printable activities will help your students learn about landforms and bodies of water.  Landform vocabulary words include mountain, hill, cliff, plateau, plain, mesa, and canyon. Bodies of water words includes lakes, ocean, river, pond, waterfall, gulf, bay, and canal.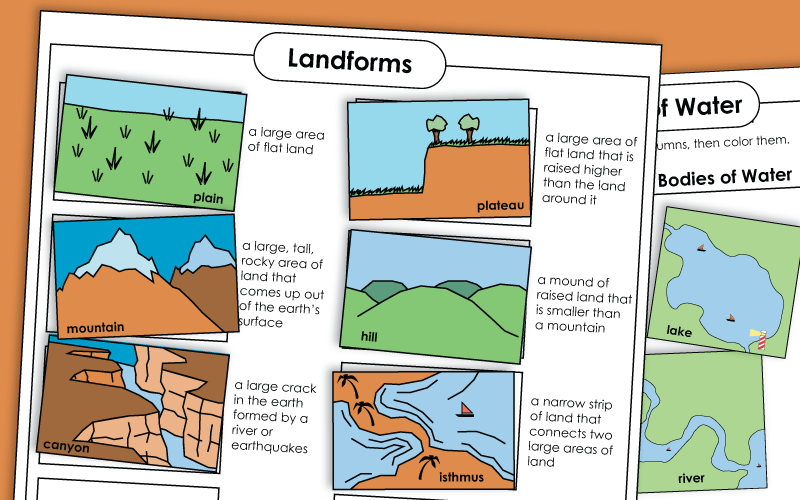 Identify and define each landform pictured on this page.
2nd through 4th Grades
Fill in the blanks with a landform or body of water from the word box.
2nd through 4th Grades
Label the land and water formations on this picture.
2nd through 4th Grades
On this cut-and-paste t-chart, students tell whether each item is a body of water or a landform.
2nd through 4th Grades
Maps - Geography
Printable map worksheets for student to color, label, and complete.
Basic Map Skills Worksheets
Basic map skills worksheets can help you teach students about latitude and longitude, using a key, how to use a compass rose, and basic map reading skills.
50 States & Capitals Worksheets
Learn about the 50 United States and their capitals with these games, worksheets, and printable activities.