Basic Division Worksheets
Printable worksheets with basic division facts.  Includes dividends up to 81 and divisors up to 9, as well as basic division with remainders.
For more advanced division worksheets, please see Division (Long Division).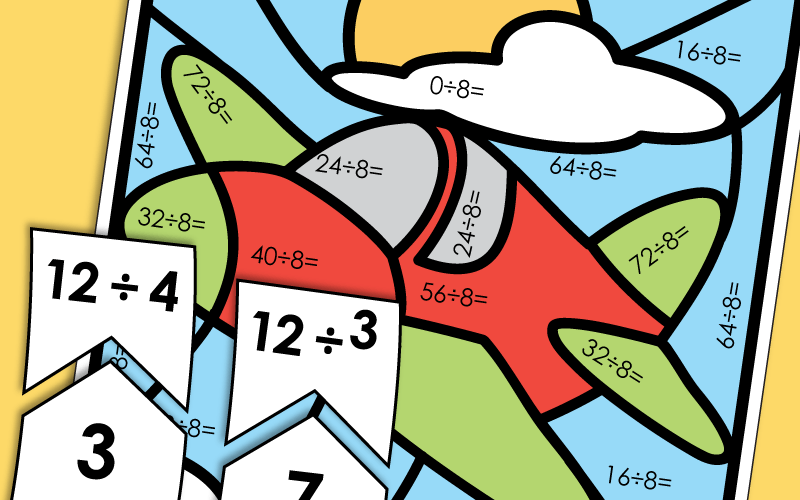 Basic Division Worksheet Generator
Create your own custom division printables with basic facts. You choose the range for the subtrahends and the differences. This generator tool lets you to create worksheets with 25 or 50 problems. Choose whether or not you want remainders.
Averages Worksheets
Find the average, or mean, or the numbers.
Fact Families (Basic)
Print basic division and multiplication number bond and fact family worksheets.
Long Division
Divide larger numbers with 2, 3, or 4 digit dividends.