Here's a collection of syllable worksheets for teachers and homeschool families.  Use these worksheets to teach how and where to divide words into syllables.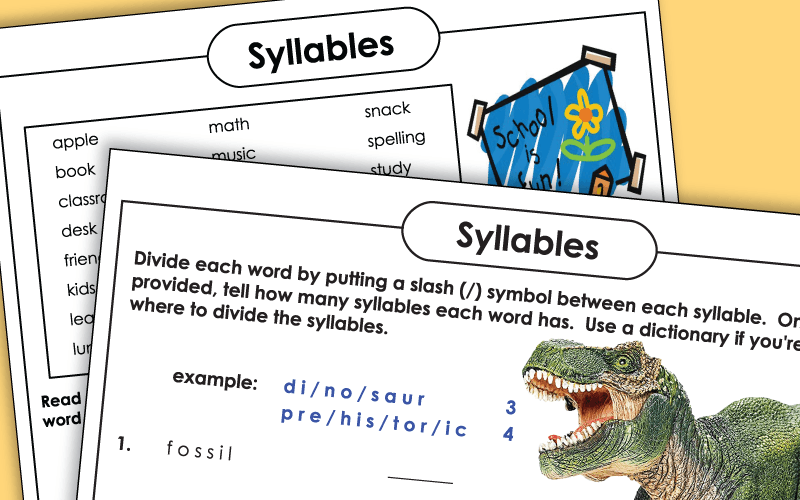 Divide each words into syllable parts. Write each syllable part on the lines. Grades 2 and up.
2nd and 3rd Grades
Analogies
Analogies help word association skills and teach critical thinking. example: Milk is to cup as spaghetti is to plate.
Compound Words
Use these worksheets to teach kids to recognize and work with compound words.
Punctuation Worksheets
Practice putting periods, question marks, commas, and quotation marks in the correct places.