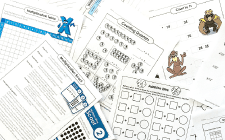 What are the benefits of becoming a member?
Members have unlimited access to thousands of worksheets and printable materials on Super Teacher Worksheets. We offer math worksheets, reading comprehension stories, spelling lists, handwriting practice sheets, grammar worksheets, holiday printables, and much more! While we do have hundreds of free worksheets on our website, our members have full access to all of our printables. Experience all the benefits of membership today!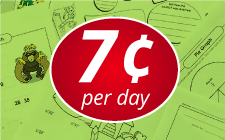 How much does a membership cost?
An individual membership costs only $24.95 for a year's subscription. For only about seven cents a day, you receive high quality worksheets for a fraction of the cost of other teacher membership sites.
Click here to signup today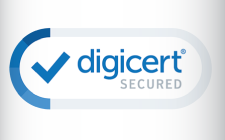 Is it safe to pay online?
Yes. We have invested in a secure online server. Enter the required information (including your credit card number) on the order page, and you will be granted instant access to Super Teacher Worksheets. Credit cards are processed with a merchant account through authorize.net. (They're one of the biggest and most established credit card processing companies on the Internet.) We don't even get to see your credit card numbers - it's all encrypted and processed through authorize.net.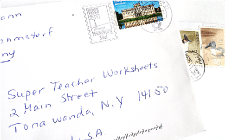 Can I mail you a check or money order instead?
Sure. On our membership page, you have the option to pay with a check or money order, if you prefer. You would simply fill out the PDF order form, print it out, and mail it to us with a check or money order. Since this requires us to set up your account manually, please allow 7-10 business days after we receive your check to set up your account. We will e-mail you when your account is ready.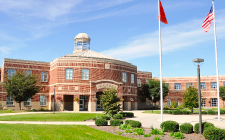 Can my school buy a site license so all teachers can use the site?
Yes! Building site license will allow all teachers within a single school building unlimited access to the site. Prices for a site license are $375.00 for one building, or $325.00 per building when multiple buildings within a district purchase together. Please read the
site license information
page for details.
Click here to sign up your school today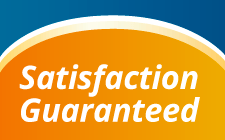 Is there a refund policy?
Yes. While we certainly hope you'll love your subscription, we will issue a refund if you're unhappy for any reason. If you'd like to request a refund please e-mail within 30 days.
What if I have a problem with my membership?
First, please check out help files. We answer the most common technical support questions in this area of the website. If you don't see what you're looking for in the help section, please feel free to contact us. We're here every weekday answering e-mails. (Please give us a little extra time to reply on weekends and holidays.) We'll be happy to answer any questions you may have.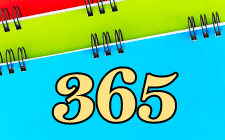 If I purchase a membership, is it active for a calendar year or a school year?
Memberships are active for one full calendar year (365 days).
For example, if you become a member on December 3, 2023, your membership would be active through December 3, 2024.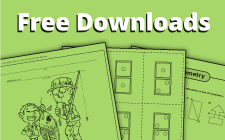 Do you have free worksheets on your website?
Yes we do. You can find free worksheets on just about every page of our website. We want you try out our printable activities! When you do, we're convinced you'll want to join our website for more!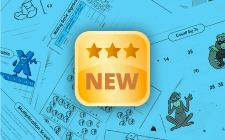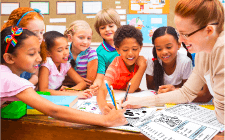 I want to become a member! Where do I sign up?
If you'd like to sign up, please visit the Become-a-Member page.
Click here to sign up today
.