2nd Grade Reading Comprehension
Here is a collection of high-interest non-fiction articles, fiction stories, readers' theater scripts, and poems, that your students are sure to enjoy. Each passage includes a series of comprehension questions as well as a vocabulary-building activity.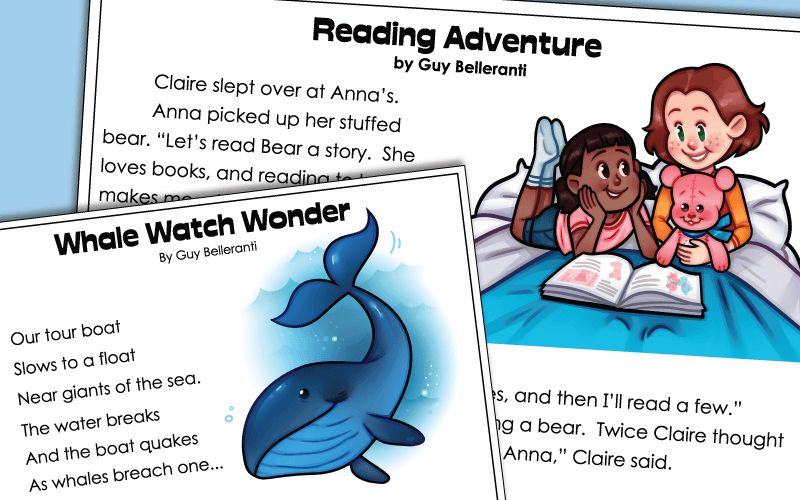 First Grade Reading Comprehension Worksheets
This page has reading passages written at a first grade level.
Third Grade Reading Comprehension Worksheets
Fiction stories, expository articles, and poems for practicing third grade reading skills
Fourth Grade Reading Comprehension Worksheets
Fourth grade reading comprehension worksheets include stories, poems, and non-fiction articles
Fifth Grade Reading Comprehension Worksheets
Poems, stories, and articles for mastering fifth grade reading skills
Literature Circle and Book Club Worksheets
Reading worksheets, book bingo, and literature circle role sheets