This page is filled with dozens of free elementary school science projects, demonstrations, experiments, and activities. Perfect for teachers to spice up their science instruction, parents who want to amuse bored kids, and homeschool families who are searching for simple projects that teach important concepts. All of the projects are easy to do, and require materials you probably already have in your home or classroom.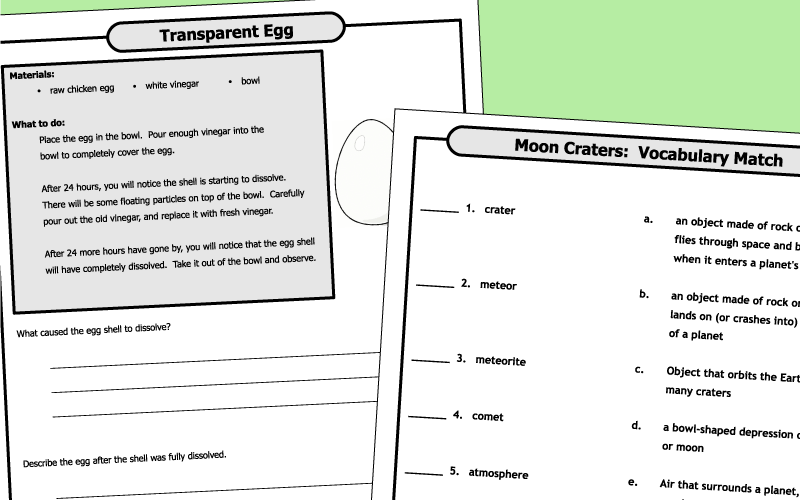 Cut, sort, and glue the pictures. States of matter: solid, liquid, gas.
Science Worksheets
View the full index of science worksheets on S.T.W.