With these printable worksheets and activities, students will learn about their 5 senses: seeing, hearing, smelling, touching, and tasting.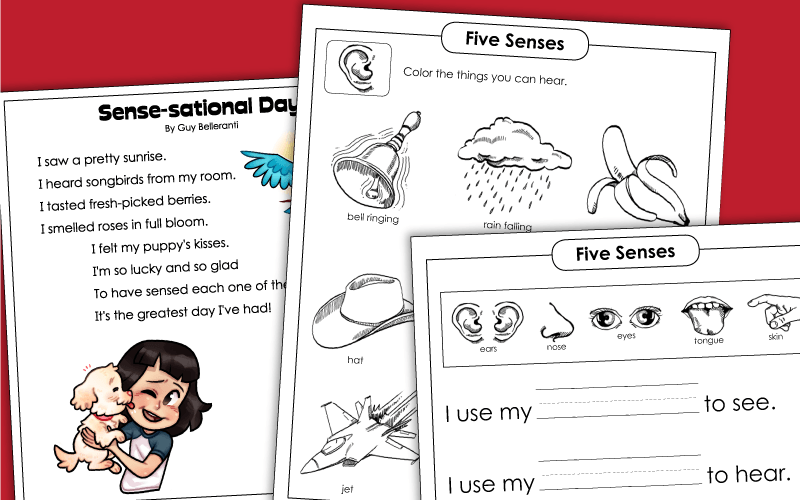 Science Worksheets
From this page, you'll be able to navigate to teaching resources for weather, simple machines, animals, plants, insects, and more.
Butterfly Life Cycle
This page has PDF life cycle wheels, pictures of butterfly life cycles, and an illustrated butterfly mini-book.