Students can use these worksheets to learn parts of a plant, vocabulary words for plant life, and more. Includes worksheets for labeling the parts of a plant and matching vocabulary words.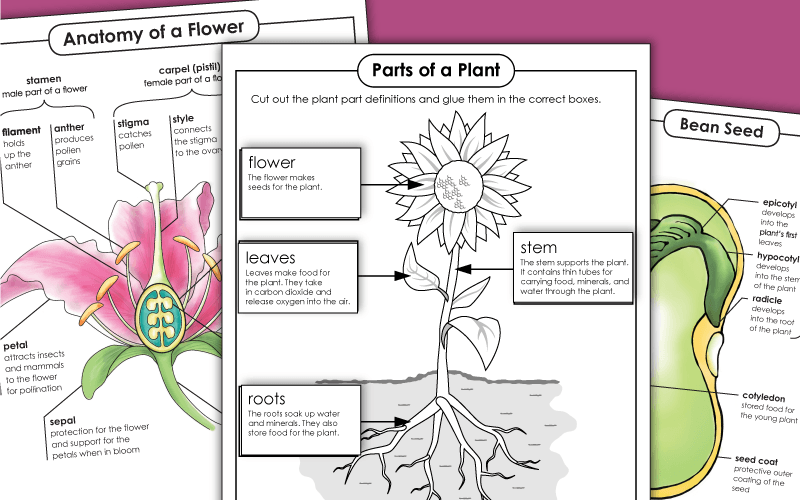 Animal Worksheets
Printable worksheets on vertebrates and invertebrates
Plant and Animal Cells
Learn about the parts of plant cells with these printable worksheets, posters, and activities.
Landform Worksheets
Use these worksheets to teach students about different types of landforms and bodies of water.