These worksheets will help students learn about frog metamorphosis from egg to tadpole to adult frog.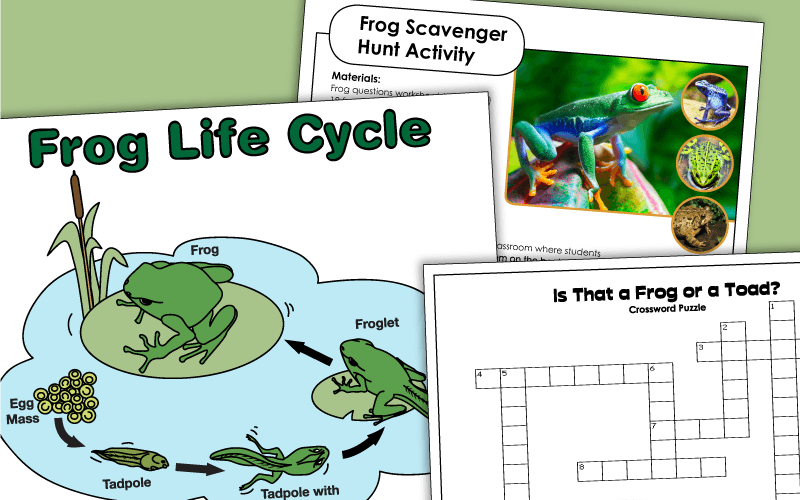 Cut, staple, color, and read the frog life cycle mini-book.
2nd through 4th Grades
Sing this entertaining song to remember the stages of a frog's life cycle.
Sing this fantastic froggy life cycle song.
Another song to teach stages of a frog's life.
Animal Articles
Dozens of different articles on various animal species
Butterfly Life Cycle
Printable worksheets on the life cycle of a butterfly