In addition to ecosystems and food chains, these printable worksheets also cover consumers and producers, as well as herbivores, carnivores, and omnivores.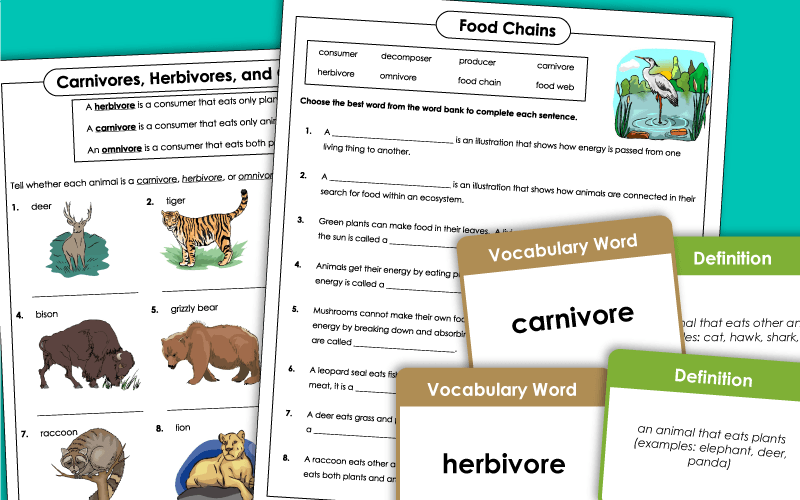 Animal Articles
Articles about different animal species
Plant Worksheets
Printable plant life worksheets
Owl and Owl Pellet Worksheets
This page has everything you'll need for teaching students about owls, and for an owl pellet dissection activity. Includes bone identification charts, reading comprehension passages, and a sequencing activity.