Daily Math Review Worksheets - Level D (4th Grade)
With the help of these daily math practice worksheets, your students will be able to review essential math skills throughout the school year. Each one features common core-aligned, spiraling math problems to solve.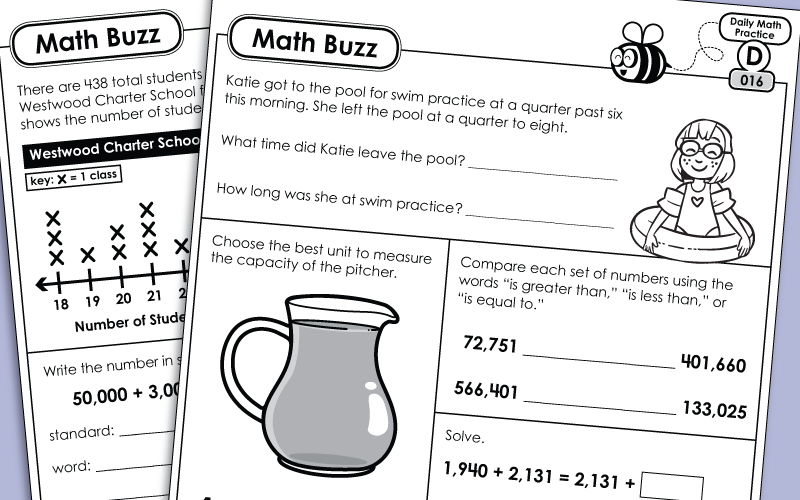 More Daily Math Review
We have Math Buzz, Daily Math Review, for all grade levels.
4th Grade: Daily Word Problems
This page has a collection daily word problems that you can practice with your 4th graders. Includes single and multiple-step problems covering a wide-range of skills.