Daily Word Problems - Level D (4th Grade)
This page contains a large collection of daily math word problems at a 4th grade level (Level D). Many problems are multi-step, and cover a wide-range of skills, including: multi-digit multiplication, division, operations with fractions and decimals, place value, reading graphs, and measurement.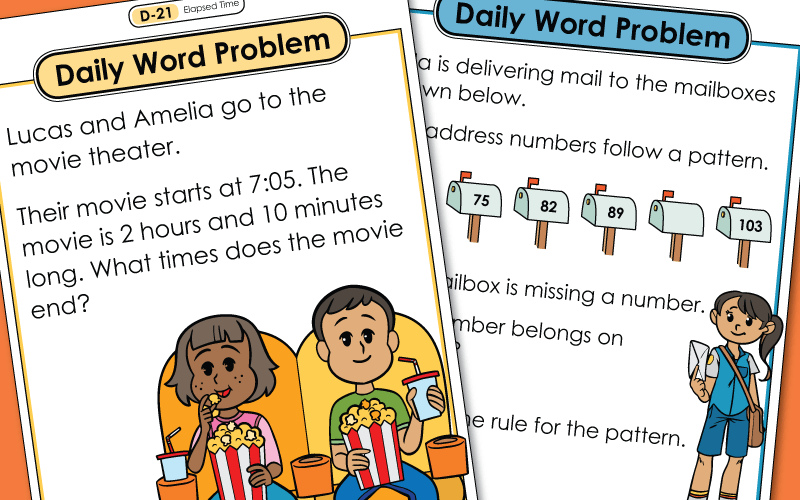 Math Buzz
Level D - Grade 4
Download and print daily math review problems for 4th grade. The Math Buzz set includes all types of problems, including measurement, charts, rounding, place value, operations with whole numbers, decimals, and operations with fractions.
More Daily Word Problems
STW has more Daily Word Problem sets for other grade levels. Have a look!