Daily Math Review Worksheets - Level B (2nd Grade)
You students will build and retain their understanding of important math skills with these daily, spiraled review worksheets. There are 150 worksheets in the 2nd grade Math Buzz set.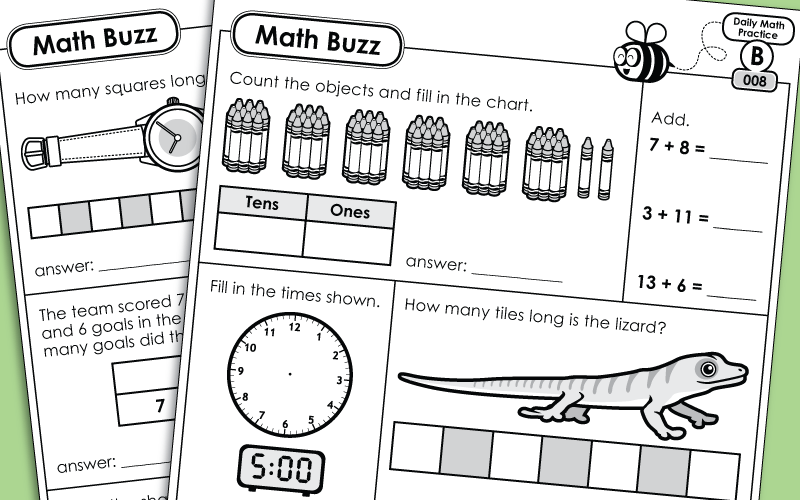 More Daily Review (Math Buzz)
Are these problems too easy or too hard? Would you like to try a different grade level of Math Buzz? Check out the full Daily Math Review index page for a complete list of all levels available.