Daily Word Problems - Level B (2nd Grade)
This page contains a collection of Daily Math Word Problem worksheets for 2nd graders. About half are single-step with basic operations; the other half are multi-step. The series starts out by presenting very basic math skills and the problems become more challenging as the year goes on.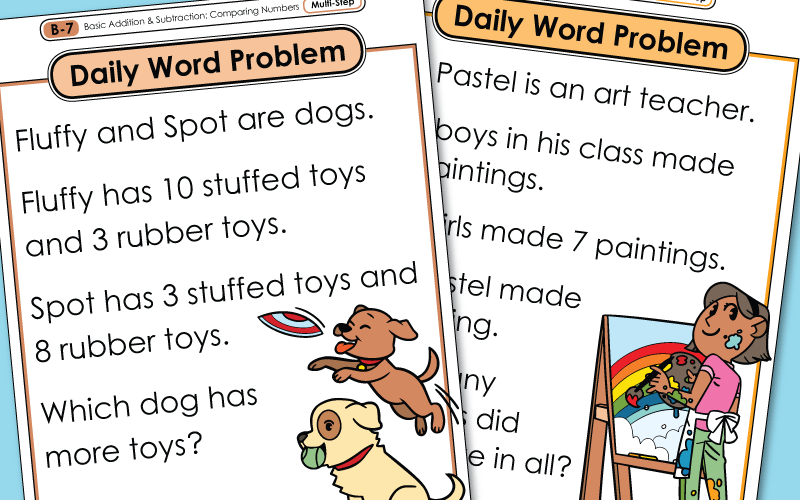 Math Buzz
Math Buzz is a daily math skills review series for students. Review place value, time, counting money, operations, and much more.
More Daily Word Problems
We have Daily Word Problems for all levels. Have you finished all of the 2nd grade word problems? Jump ahead to 3rd! Looking for something easier? Go back and try the 1st grade set.