This page contains printable poems for children of all ages. Most poetry printables include reading comprehension questions or vocabulary activities.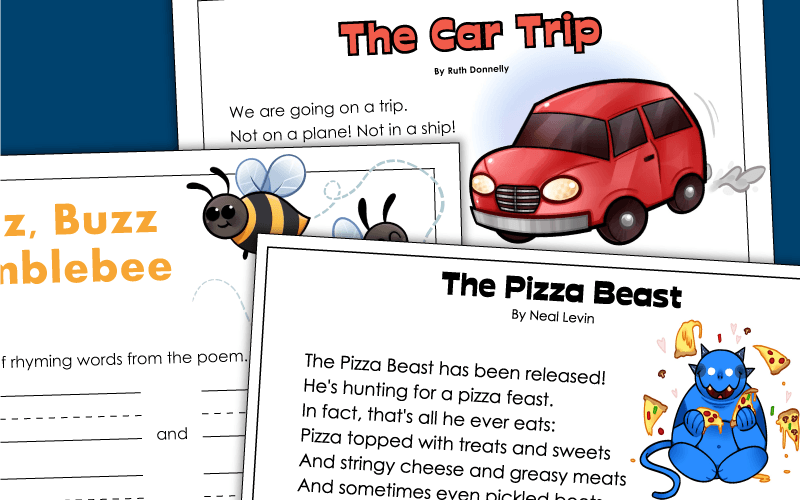 English-Language Arts Worksheets
Super Teacher Worksheets has phonics activities, grammar printables, reading comprehension passages for all grade levels, and spelling worksheets.
Holiday Worksheets
Print worksheets for Christmas, Hanukkah, New Year, Groundhog Day, Pi Day, Valentine's Day, St. Patrick's Day, Halloween, Thanksgiving, and more.