Daily Word Problems - Level C (3rd Grade)
Here you'll find Daily Math Word Problem worksheets for 3rd graders (Level C). The problems start out basic in the beginning, and become more challenging as the year goes on. Each file includes a mix of one-step and multi-step problems.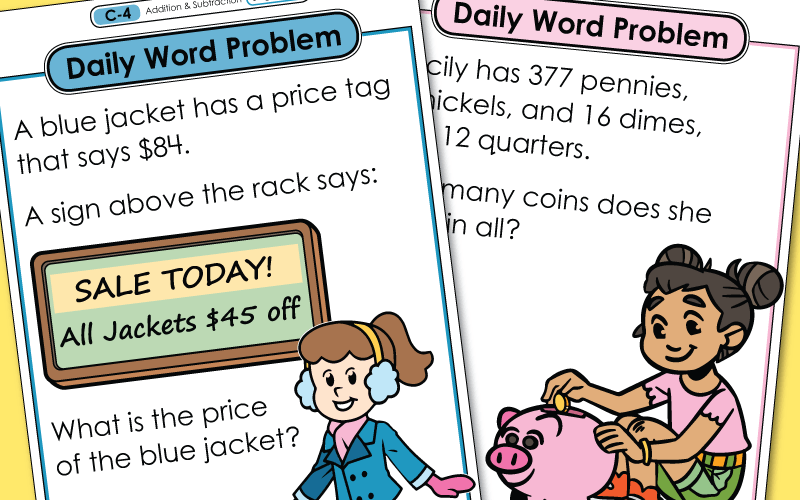 Math Buzz
Level C - Grade 3
Math Buzz is a daily math review series. There are 150 spiraling review worksheets in the set. Math Buzz covers a wide range of age-appropriate of skills, including time, money, place value, operations, geometry, area, perimeter, measurement, and fractions.
More Daily Word Problems
STW has daily word problems for other grades as well. Check them out! All done with the 3rd grade Daily Word Problems? Then move ahead to 4th!