Daily Word Problems - Level A (1st Grade)
This page has sets of Daily Math Word Problems for 1st graders. Most problems require students to perform basic addition and subtraction, but there are also occasional problems related to place value and counting money.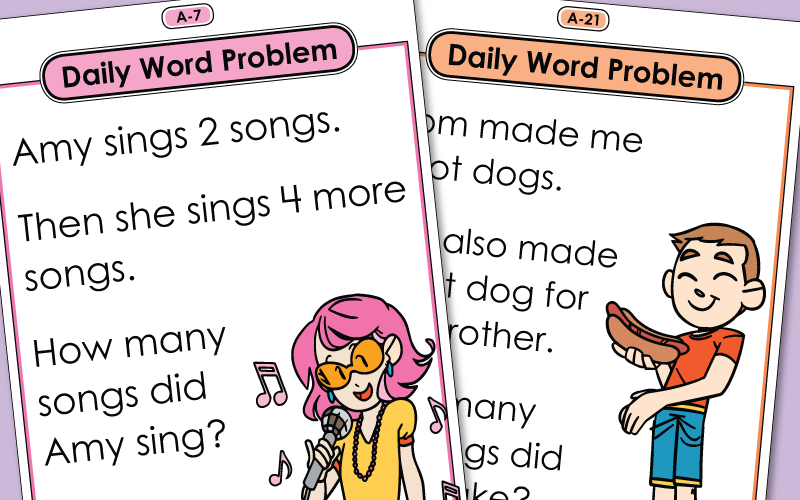 Math Buzz: Daily Math Review
Our 'Math Buzz' series features daily review for all math skills.
More Daily Word Problems
On STW, you'll find a set of Daily Word Problems for all levels. Have you finished Level-A? Jump ahead to Level-B (2nd grade)!