Word Search Puzzles (Non-Holiday)
This page contains basic, intermediate, and advanced word search puzzles for kids. For holiday puzzles, please visit the holiday page you're looking for.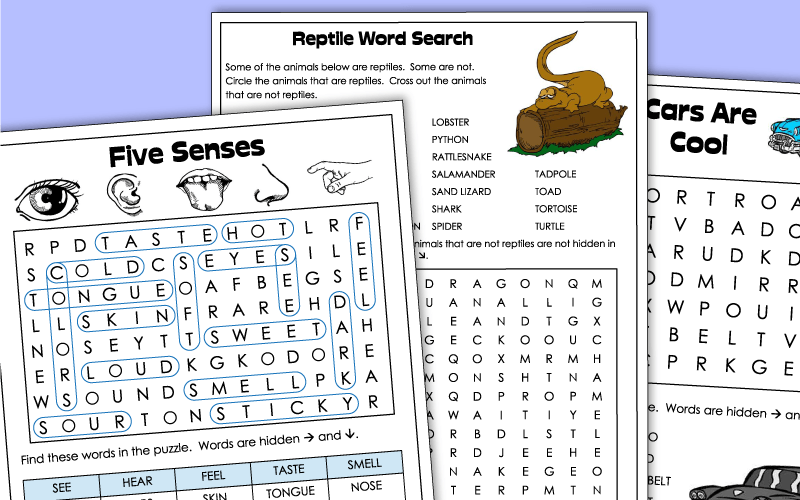 Holiday Worksheets
We have holiday word searches too! Just jump to the specific holiday page you're looking for.
Mystery Graph Art
Plot the points on the coordinate grid, then connect your points to reveal a fun, mystery picture.
Math Crossword Puzzles
Practice addition, subtraction, long division, and multiplication with these math crossword puzzles.
Dot-to-Dot Printables
Connect the dots to make pictures of flowers, dolphins, fish, and more. Use these worksheets to review basic counting skills, skip counting, roman numerals, and the alphabet.