Connect the dots on these puzzles to make fun pictures of flowers, dolphins, fish, and more. These puzzles teacher basic skills such as counting, alphabet, and skip counting.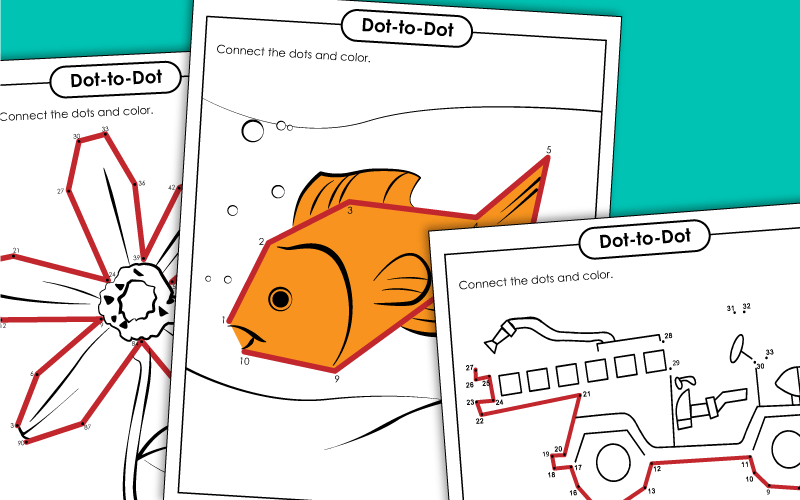 Connect the lowercase letters to make a picture of a happy dolphin jumping up from the sea.
Pre-K through 1st Grade
Connect the uppercase letters to make a blooming flower. Begin with letter A and keep drawing until you reach letter Z.
Pre-K through 1st Grade
Count from 1 to 10 (I to X) with Roman Numerals. Completed illustration is a fish.
2nd through 4th Grades
Alphabet Worksheets
Learn the letters of the alphabet with these worksheets, charts, games, and classroom activities.
Numbers and Counting
These printables will help you teach basic numbers and counting skills.
Skip Counting
We have lots and lots of skip counting worksheets. Take a look!
Critical Thinking Puzzles
We have thinking puzzles and brainteasers for all ages. Print addition squares, math crosswords, logic puzzles, graph art, and more.
Word Search Puzzles
Download basic, intermediate, and advanced-level word search puzzles! Or make your own with our custom word search generator tool.