Subject Covers for Binders, Folders, and Notebooks
These printable subject covers are perfect for back-to-school! Students will color in the page and label it with their name. Then they can slide it into the cover of their binder, folder, or notebook. It's a fun way to label their supplies for each subject!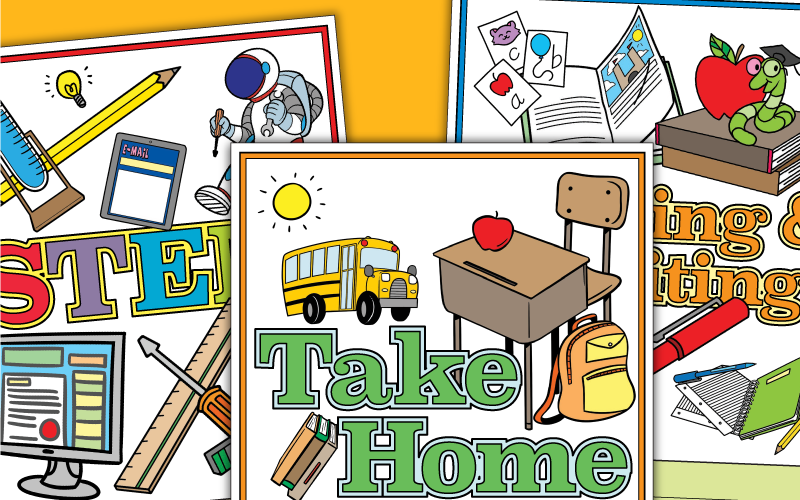 Take home folders can be labeled with these fun printable worksheets. Students can color them in and put their name on them.
Students are able to color in and label their technology binders with this handy subject cover worksheet.
Your students can individualize their vocabulary folders by coloring this page and writing their name on it and then putting it on the front of their folder.
Encourage your students to get creative by coloring their own cover for their Writer's Workshop folder or binder.
Students can label their writing folders with these convenient printable worksheets. This original version can be colored in, but if preferred, there is a full-color version available by clicking the ALT button.
This subject cover printable is generic so it can be colored and used for any subject.
Back-To-School
Check out this page for more convenient, printable back-to-school worksheets such as puzzles, activities, desk tags, and more!
Teaching Tools
This page is filled with many things a teacher would need for the classroom including: a printable lesson planner, grade book, agenda sheets, a newsletter generator, parent communication sheets, and much more!