There are countless ways to use the task cards below. You can create classroom learning centers. Post them as daily or weekly challenges. Use them with your whiteboard's document camera. Laminate them and let students write on them with dry-erase markers. The possibilities are endless.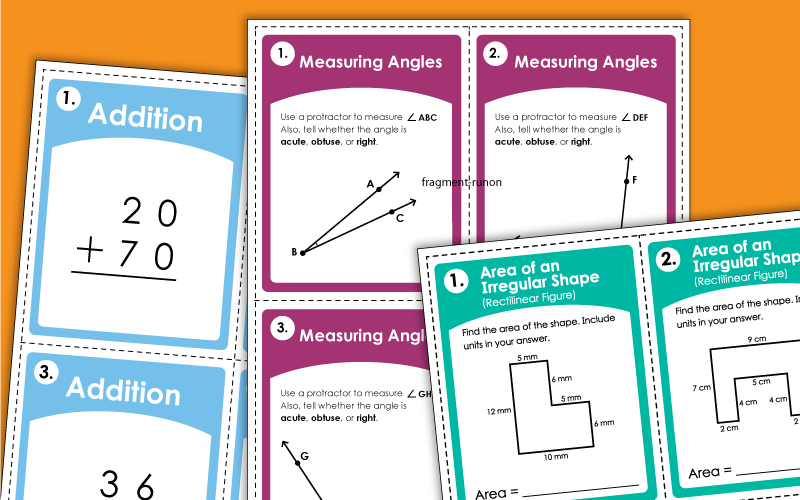 Scoot! Games
This page has Scoot! games. This is a whole-class card game for practicing math concepts.
"I have / Who has" Games
"I have... Who has..." is a whole-class card game in which students answer math facts quickly without breaking the chain.
Classroom Scavenger Hunts
For this game, students search the classroom for hidden facts or math problems to solve.