Classroom Scavenger Hunts
For each scavenger hunt, the teacher prints out a set of fact cards and hides them around the classroom. Students search for the cards and record the interesting facts they learn.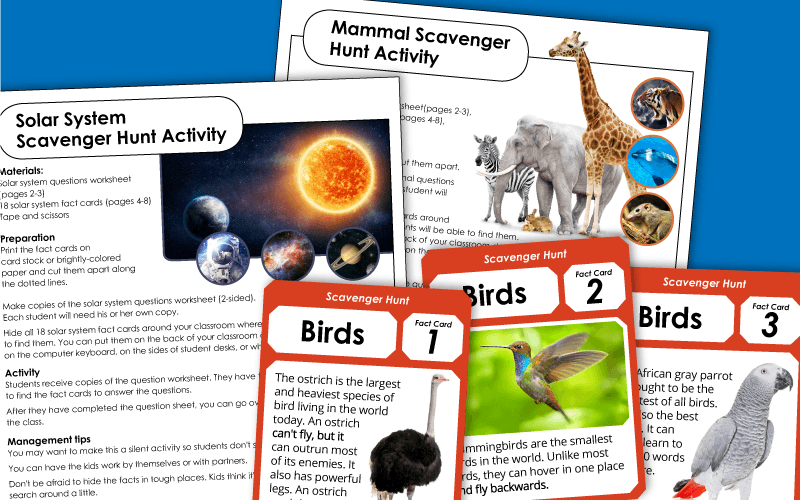 Science Worksheets (Full Index)
Search through our huge collection of science worksheets. Topics include plants, simple machines, magnetism, human body, animals, outer space, electricity, and more.
Math Worksheets (Full Index)
Browse our enormous collection of math worksheets. Topics include fractions, geometry, operations, measurement, and more!