Scoot! is a whole-class educational game that your students will love. Place a question card on each desk in your classroom. To play, students move around the room, from desk to desk, answering questions or solving math problems.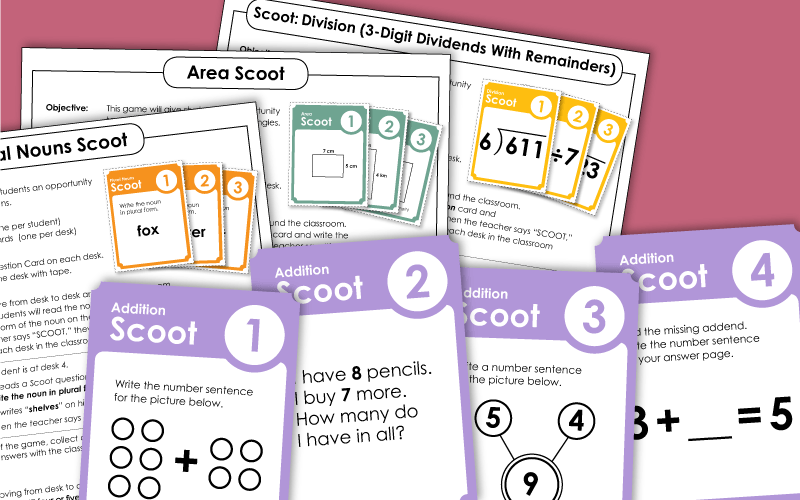 Task Cards
These printable task cards can easily be adapted for playing Scoot! games.
"I have...Who has..." Card Games
I have-Who has is a whole-class interactive card game. This activity can be used to teach math skills, sight words, and phonics.
Classroom Scavenger Hunts
Hide clues around the classroom for students to find. Students use the clues to answer science, math, and grammar questions.