Phonics: Long-O Vowel Sound
Use these printable phonics worksheets for teaching students about the long-o vowel sound. Words in this series include hold, cone, goat, rope, boat, and stone.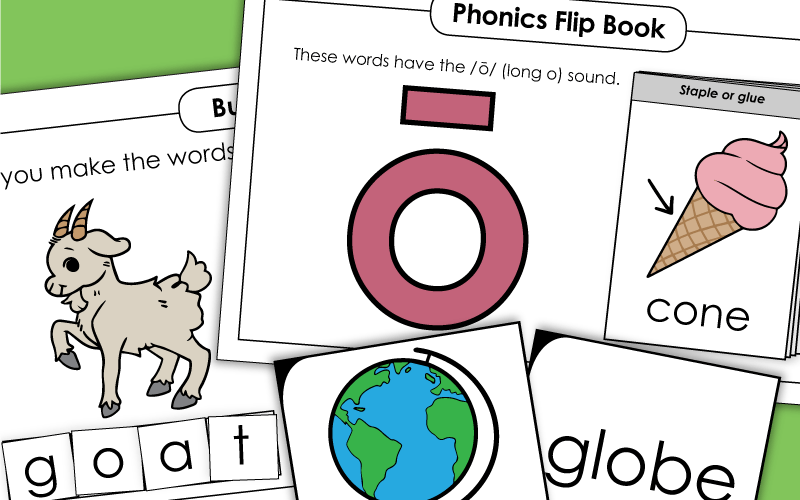 Short-O Vowel Sound
Boost your phonics lessons with printable short-O worksheets and activities from this page.
Long-O and Short-O (Mixed)
The printables on this page include games, puzzles, and cut-and-glue activities with both words with a long-O sound and words with a short-O sound.
Full List of Phonics Topics
Here is the full index of phonics topics on Super Teacher Worksheets. Includes consonant sounds, long vowels, short vowels, diphthongs, digraphs, blends, and r-controlled vowels.