Phonics & Phonemic Awareness: Short O
This page contains phonics worksheets and printables for teaching students about words with a short-O vowel sound.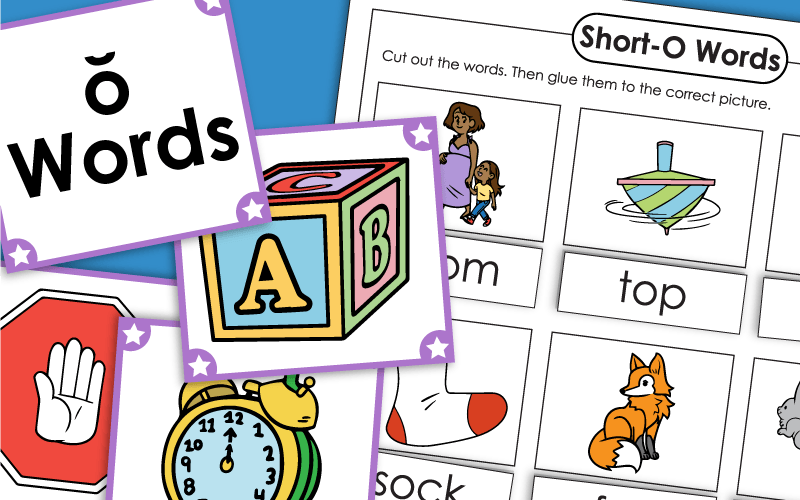 Phonics: Consonants (Basic)
Recommended for Second graders, first graders, and kindergarteners, these basic printable phonics worksheets focus on consonant sounds at the beginning and ends of words.
Phonics: Vowels (Basic)
Specially designed for emergent readers in Kindergarten, 1st grade, and 2nd grade, these worksheets will help you teach long and short vowel sounds.
Word Family Units (Full Listing)
When you are teaching your students about word families, come to this page to find any worksheet you could possibly need. There are coloring activities, cut-and-glue activities, games, cards, and puzzles.
Phonics for Older Students (Advanced)
This set of worksheets for 2nd,3rd, and 4th grades is more challenging because they require basic reading skills.
Printing Letters
Copy and trace printing worksheets are terrific for building fine motor skills and improving handwriting.
Dolch Sight Words
Our Dolch sight word page includes flash cards and word spinners.