Phonics: Long-O and Short-O (Mixed)
The printable worksheets on this page will have students learning the between the long-o and short-o vowel sounds in words. Most of the activities align with Common Core Standard CCSS.RF.1.2a and CCSS.RF.2.3a.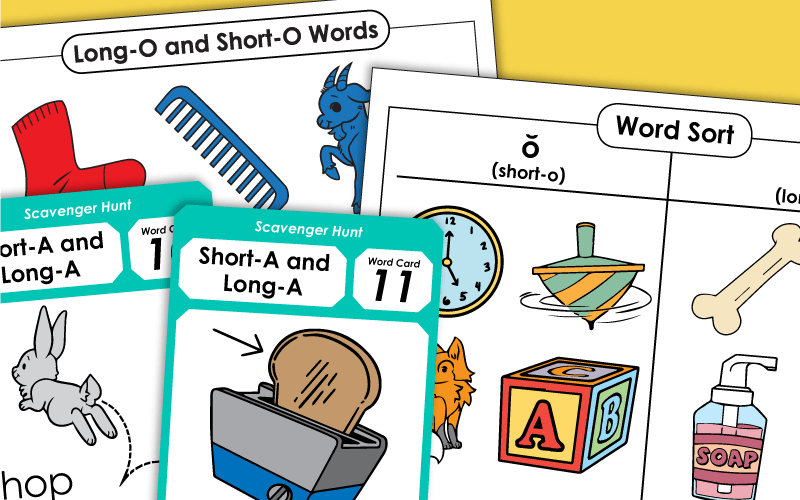 Short-O Vowel Sound Worksheets
This page contains worksheets that features only words with the short-O vowel sound. You will find cut-and-glue activities, card games, word sliders, and more.
Long-O Vowel Sound Worksheets
Your students will enjoy learning about long-O vowel sounds with these printable games, activities, and worksheets.
Phonics (Full List)
Find a complete listing of all our phonics units here on this page.