Our collection of histogram worksheets helps students learn how to read and create this type of graph. Using given data, students can fill in histograms on their own and answer questions interpreting them.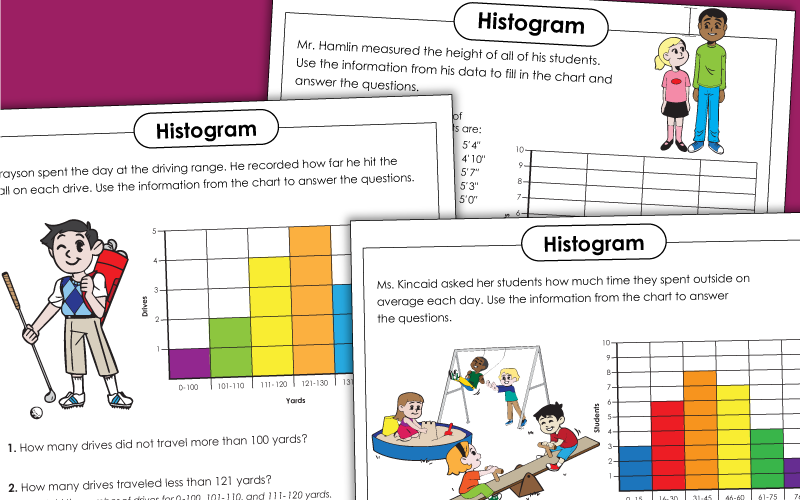 With this worksheet, students will use the provided histogram to answer questions about how long a student practiced her violin.
5th and 6th Grades
Bar Graph Worksheets
Learn to read and interpret data on bar graphs with these printable PDFs.
More Graphing Worksheets
Practice reading and creating bar graphs, line graphs, line plots, pictographs, and pie graphs.