This page has a collection of Christmas-themed mathematics worksheets that you can print and use with your students.
For Christmas crafts, brain teasers, puzzles, reading, writing, and spelling activities, please visit our main Christmas page.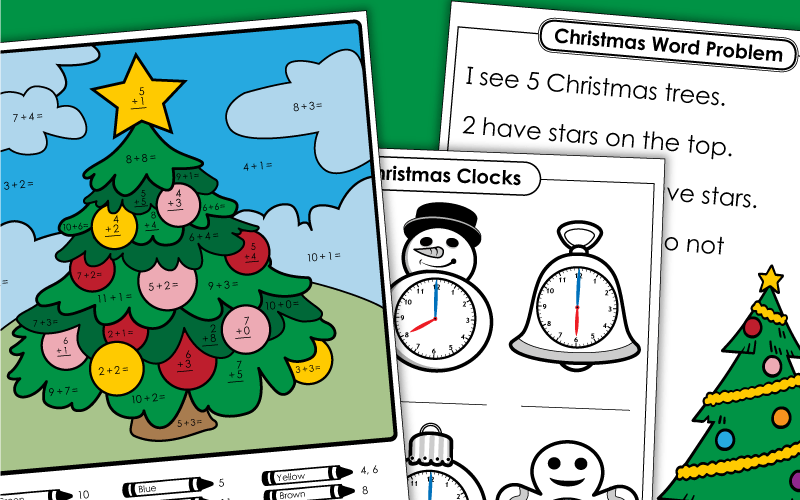 More Christmas Printables
On this page, you'll find links to Christmas crafts, Christmas reading and writing worksheets, holiday puzzles, and more.