This page contains the Super Teacher Worksheets collection of biographies. These nonfiction articles include reading comprehension activities for elementary-aged students.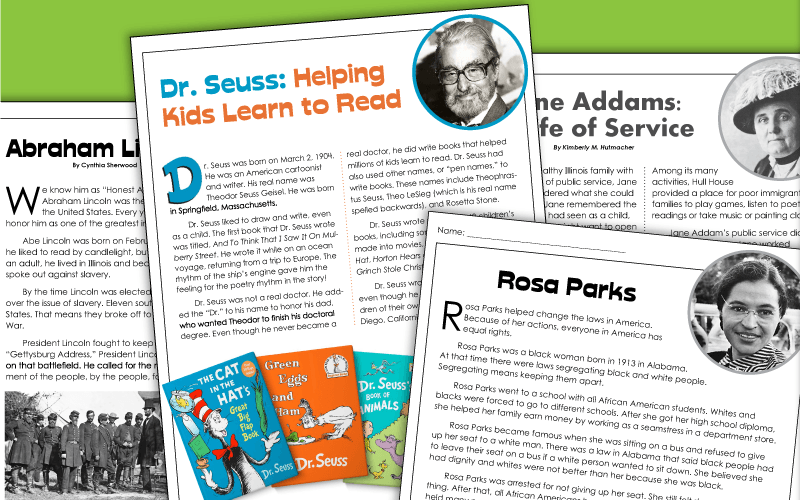 Reading Comprehension Index
Here is the link to our complete collection of reading comprehension stories, articles, and poems for kids.
Coloring Pages
Color in black-and-white illustrations of some of history's notable people. View our coloring pages here.