Coloring Pages: Famous People
This page has printable pictures of famous people (past and present) for students to color. Each one has a well-known or inspirational quote from the person shown. You may want to invite students to write reports on a famous person, and use these images to enhance their presentation.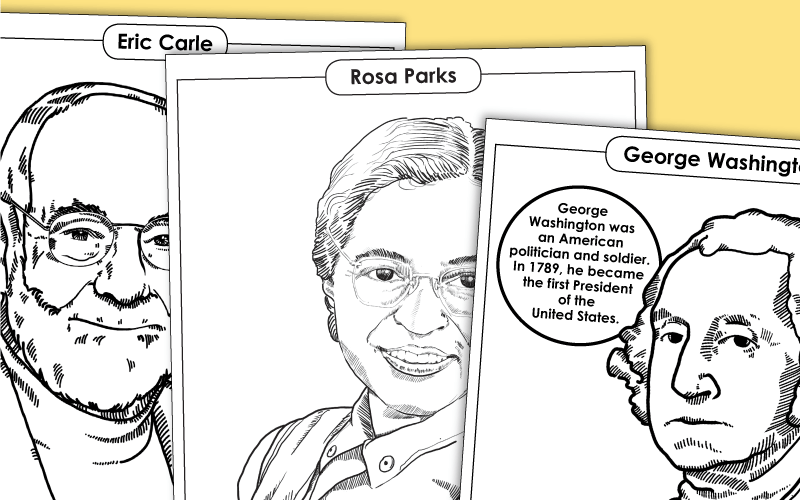 Rosa Parks was a well-known female activist during the Civil Rights Movement. She is most famous for refusing to give up her seat on a bus for a white person.
3rd through 7th Grades
Sally Ride was the first female astronaut to fly in space.
3rd through 7th Grades
As conductor of the Underground Railroad, Harriet Tubman bravely escorted many black slaves to freedom.
3rd through 7th Grades
Women's History
This page has articles and pictures that celebrate Women's History.
Social Studies Worksheets
This page has lots of Social Studies topics, such as the American Revolution, Explorers, Native Americans, Map Skills, and others.