Print fall calendars, a scarecrow craft, autumn poems, seasonal stories, and fall math worksheets.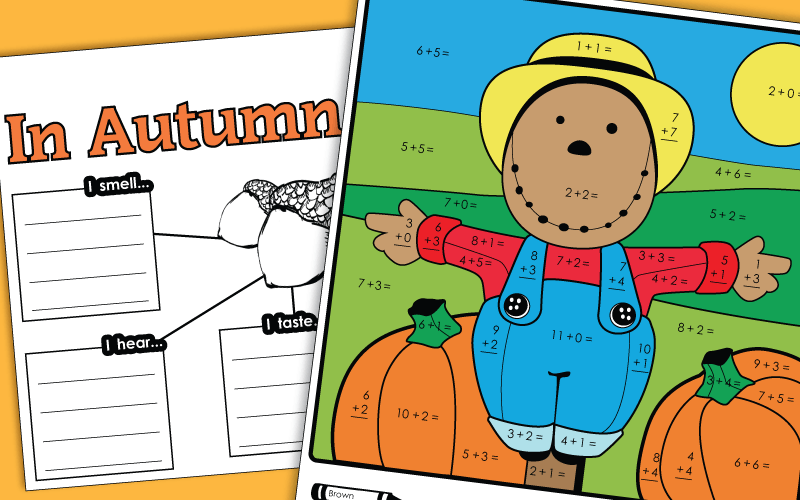 Halloween Worksheets
Spooky writing prompts, pumpkin proofreading, scary creature crafts, Halloween math worksheets, and more.
Thanksgiving Worksheets
Printable turkey crafts, a pilgrim diorama, Thanksgiving bingo game, word search puzzles, stories, and more.
Winter Worksheets
Winter graph art project, snowy diorama project, wintry word search puzzles, mid-winter stories, poems for cold days, and snowflake crafts.