Science: Animal (Vertebrate) Groups
Worksheets for teaching students about vertebrates, invertebrates, and animal classifications. Feel free to print these worksheets and use them with your class.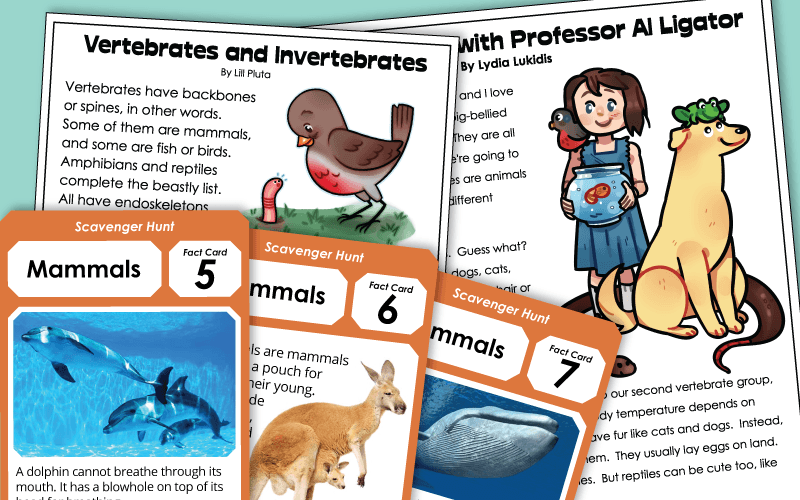 Animal Articles
Reading comprehension passages about different animal species.
Food Chain Worksheets
Learn about predator/prey, producers/consumers, and the food chain with these worksheets.
Invertebrates
Download invertebrate reading comprehension articles, word mazes, a sorting activity, and a scavenger hunt.
States of Matter Printables
Printable materials for teaching students about solids, liquids, and gases.
Scavenger Hunts
Students find fun fact cards hidden around the classroom. They use the fact cards to answer questions on a worksheet. Topics include animals, human body, space, weather, and more.