Addition Worksheets (3-Digit Addends)
This page has a variety of 3-digit addition activities. Includes math riddles, Scoot card games, word problem worksheets, and task cards.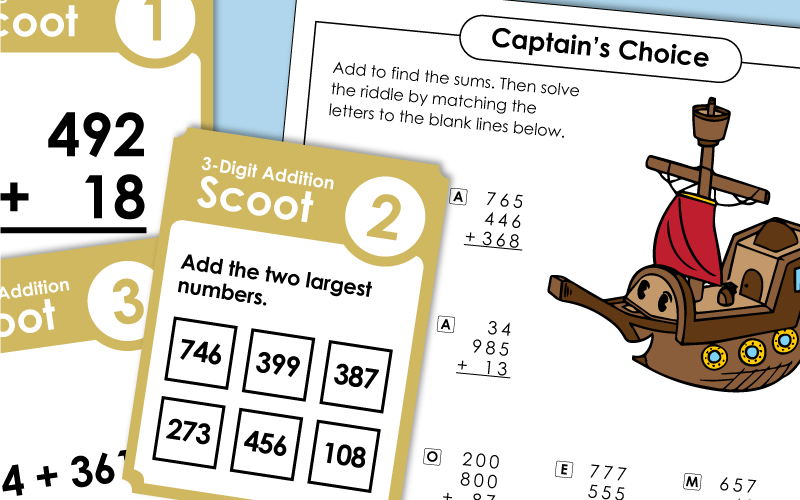 Addition Worksheet Maker
Use this generator tool to make your own, custom addition worksheets. Choose the number of digits you prefer. This tool allows you to make math printables for any grade level.
2-Digit Addition (No Regrouping)
Here you'll find worksheets that do not require carrying or regrouping. These are very basic worksheets, recommended for students in about 1st grade.
2-Digit Addition
Want something slightly easier for your kids? Try hopping down to the two-digit adding page. Recommended for students in 1st grade and 2nd grade.
4 and 5-Digit Addition
Is 3 digits is too easy for your students, jump up to our 4-digit addition worksheet page. Recommended for 3rd grade, 4th grade, and 5th grade students.