Addition (4-Digit Addends)
Practice adding 4-digit numbers with these printable worksheets. Recommended for 3rd and 4th grade students.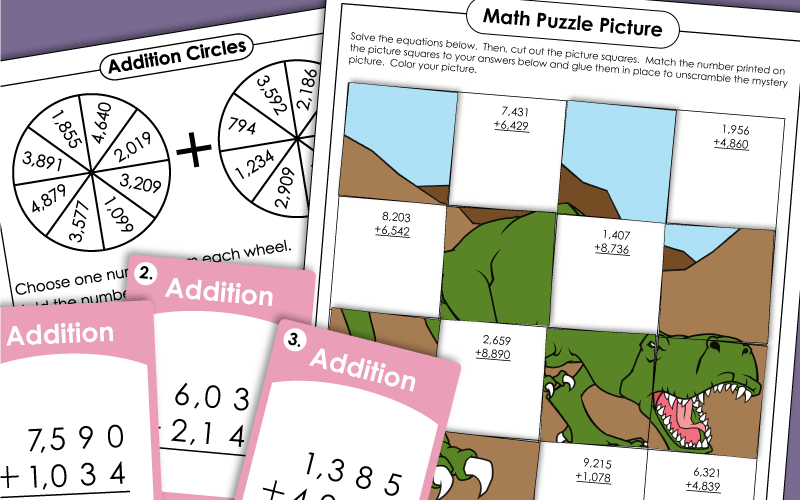 Custom Math Worksheet
Generator Tool
Try making your own addition worksheets. Select the number of digits you'd like, and the number of problems. Our generator tool will make a worksheet specially for you.
Adding Money Worksheets
Practice adding money amounts on these math printables. (Estimated levels: 3rd, 4th, and 5th grades)
3-Digit Addition
If 4-digits is a bit too much for your students, try jumping down to the 3-digit addition PDFs.
2-Digit Addition Problems
This page features basic 2-Digit addition with regrouping.