Venn Diagrams (Math Worksheets)
This page has a set printable Venn Diagram worksheets for teaching math.
For Venn Diagrams used in reading and writing, please see our compare and contrast.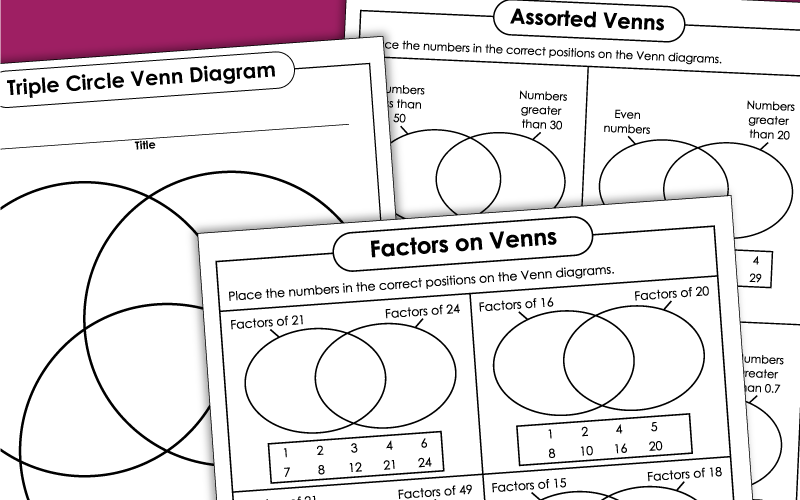 Complete each V.D. by copying the numbers from the box into the correct place.
4th through 6th Grades
List factors of the given number pairs on each V. D.
3rd through 5th Grades
Sort numbers on the Venn diagrams to show which numbers are multiples of the given numbers.
3rd through 5th Grades
This is a slightly more advanced version of the activity listed above.
3rd through 5th Grades
This page has a large blank VD that takes up a whole page.
1st through 8th Grades
This page has 6 blank Venn diagrams. Teachers and/or students can fill them in to create custom lessons.
3rd through 8th Grades
Here's a VD with three overlapping circles.
4th through 8th Grades
Compare and Contrast
Here's a set of reading and writing worksheets on comparing and contrasting.