Translation, Rotation, Reflection
A set of geometry worksheets for teaching students about different types of shape movements - translation, rotation, and reflection. 
See also: Flip, Slide, and Turn Worksheets.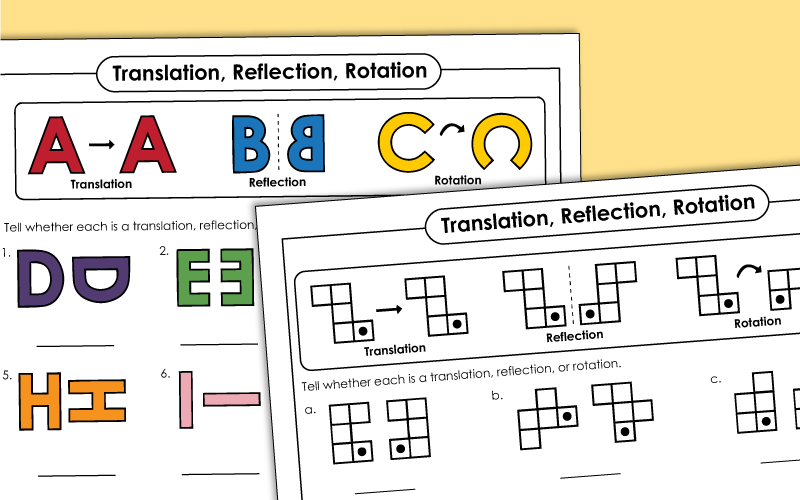 Copy this page on card stock. Students cut the shapes, then trace the reflection, translation, and rotation.
6th through 8th Grades
Determine whether each letter was rotated, translated, or reflected.
6th through 8th Grades
Slide, Flip, Turn Worksheets
These worksheets feature the same skills as translations, reflections, and rotations, but the vocabulary is suited for younger students