Flip, Slide and Turn Worksheets
Printable geometry worksheets for teaching students about shape movements - flips, slides, and turns.  Designed for 2nd, 3rd, and 4th grades.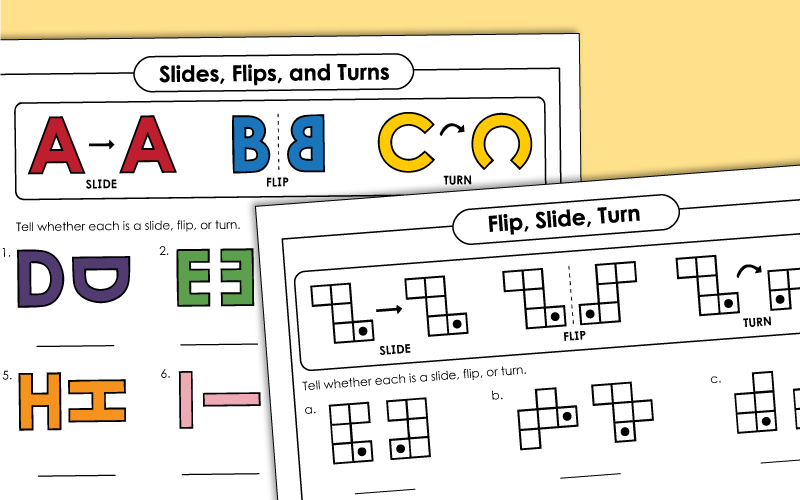 Copy this page on heavy card stock. Students cut the shapes, then trace the turn, slide, and flip.
7th and 8th Grades
Tell whether each letter has been flipped, turned, or slid.
7th and 8th Grades
Geometry Worksheets
Angles, shapes, symmetry, coordinate planes, and more.
Translation, Rotation, and Reflection
These worksheets are just like flips, slides and turns, but uses vocabulary for older students.