Time To the Nearest 5 Minutes
With these printables, you can help students learn to tell time on analog clocks to the nearest 5 minutes. Includes a variety of activities, such as worksheets, task cards, games, cut-and-glue projects, and more.
For more telling time resources, please see our time page.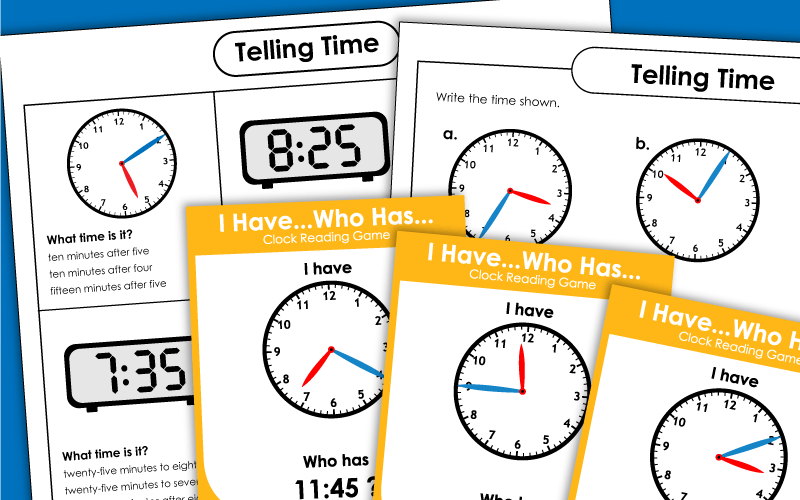 Time (Nearest Minute)
This page has slightly more advanced resources for teaching students to read analog clocks. Times are to the nearest minute. Includes a variety of word problems, elapsed time activities, games, and task cards.
Time: Hours and Half Hours
This page has slightly easier worksheets on reading clocks. All times shown are to the nearest hour or half hour. Most clocks include red and blue hands.
More Time Worksheets
This is an index page that can direct you to even more clock worksheets, at all different levels.
Calendars (Math)
This page has resources for teaching students about days, months, years, and calendar dates.