Use these worksheets to teach your students about similes and metaphors.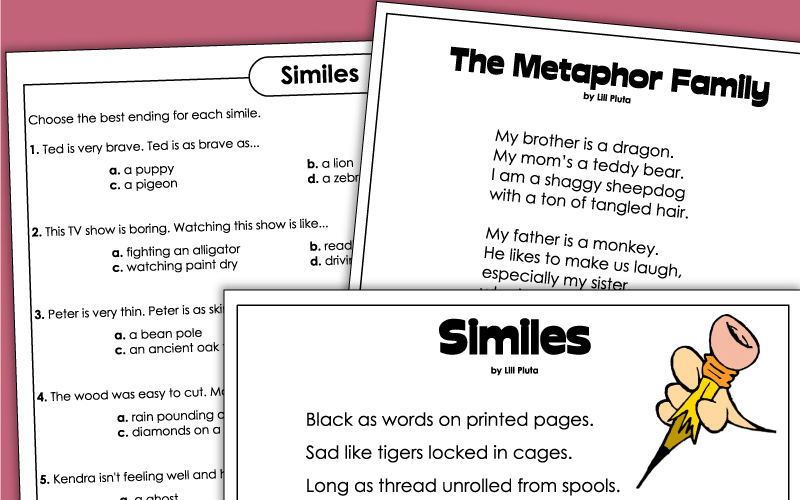 This fun poem has many examples of similes. There are also worksheets that can be used with the poem.
2nd through 5th Grades
Students write similes using the words like and as about people they know.
3rd through 5th Grades
Students must match the beginning of each simile with the end part. Each simile is a common expression, such as "as Busy as a Beaver" or "As Sly as a Fox."
2nd through 4th Grades
Students must choose the best answer to complete each simile.
3rd through 5th Grades
This cute poem describes a family using animal metaphors. Following the poem is a metaphor worksheet.
2nd through 5th Grades
Idiom Worksheets
We also have worksheets on idioms, or common expressions that do not mean what they sound like.
Hyperbole Worksheets
Be sure you also take a look at our hyperbole worksheets. A hyperbole is an exaggerated statement used by a writer to make his/her writing more fun and interesting.