Idioms are words or phrases that are not taken literally. These worksheets feature common idioms that your students should be familiar with.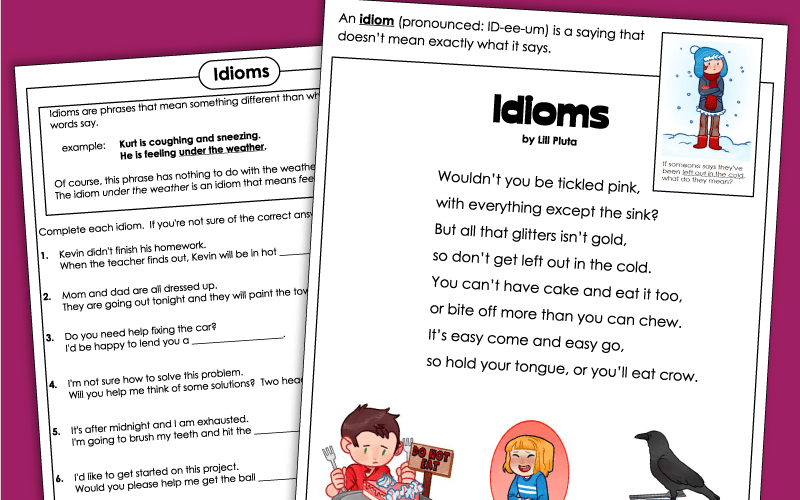 This two-page printable is a list defining sixteen common English idioms. Phrases include, "top of the world," big money," "time flies," "good sport," "fed up," and "eat your words."
2nd through 4th Grades
Simile and Metaphor Worksheets
Similes are comparisons using the words like and as. Metaphors are comparisons that do not use like or as.