This page contains a series of phonics worksheets to help teach students about the TR consonant blend.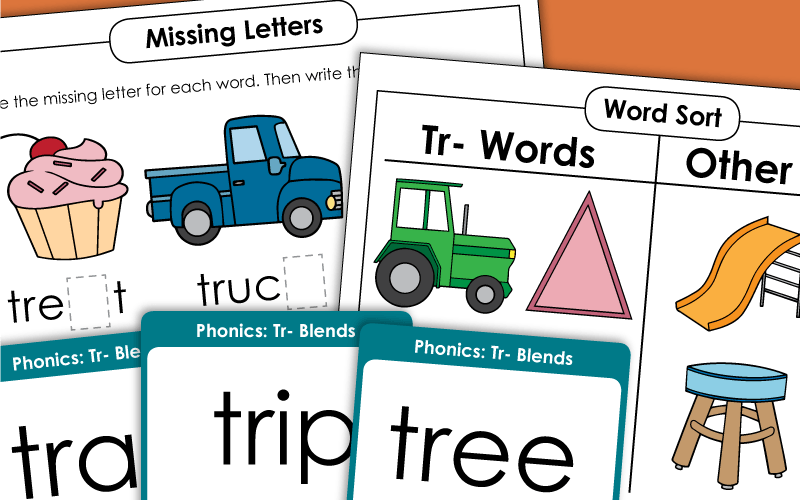 This printable has 18 word and picture cards to play different games with to practice TR words.
1st Grade
In this activity students can sort and match the TR pictures and words on the cards.
1st Grade
Use scissors to cut out the 25 word cards on this printable. Then arrange the words to make sentences. Write the sentences you make on the primary-ruled lines provided.
1st Grade
With this fun phonics worksheet, use letter stampers to make the TR word in the box provided.
1st Grade
This printable features 22 TR word flashcards to practice with. Students can practice on their own or in groups.
1st Grade
Cut and color this airplane-shaped word slider to practice reading TR words.
1st Grade
Use card stock to print out these pages. Affix the two circles together with a paper fastener. Features the words: trip, trap, trim, tray, truck, trace, train, and tree.
1st Grade
Fry Instant Sight Words
This page has our Fry sight word units and each unit has several printables to choose from.
Phonics Worksheets
View our full collection of phonics activities, including consonants, vowels, blends, digraphs, and diphthongs.