Print out flashcards, worksheets, word wheels, and checklists for learning Fry Instant Words. Fry words are divided into 6 levels, with 100 words in each level.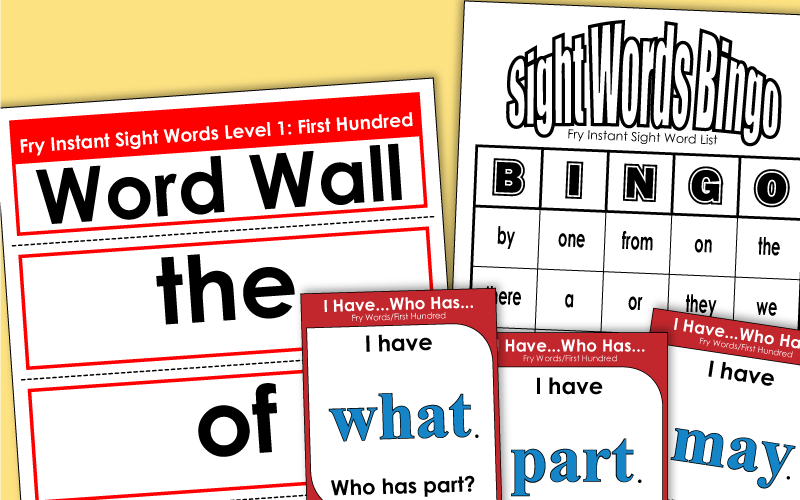 Dolch Sight Word Worksheets
We also have flashcards, word wheels, and worksheets for teaching the Dolch 220 Sight Words.
Phonics Worksheets
We have phonics and phonemic awareness worksheets for teaching vowel sounds, consonant sounds, blends, diphthongs, and digraphs.
Mini-Books (Very Basic)
Color and read these very basic eight-page miniature books. Each story includes many sight words.
Rhyming Words
Learn to recognize rhymes with these rhyming worksheets.
Word Family Word Wheels
Cut and assemble these word wheels for beginning readers. Each wheel has a different word family to practice.